Have a chocolate craving but still want something nutritious and delicious? Here is a healthy chocolate milkshake sure to fix your craving!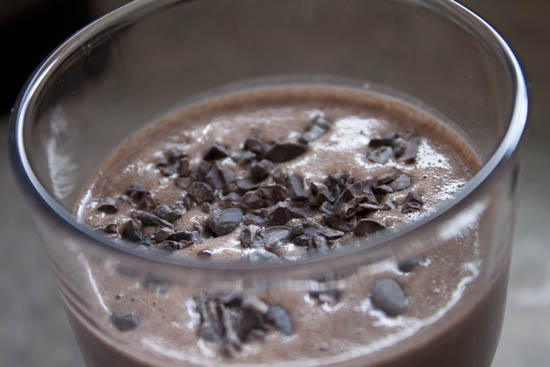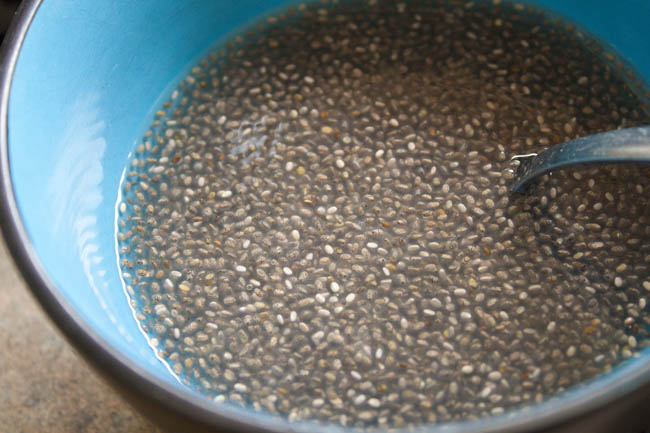 Chia seeds soaking!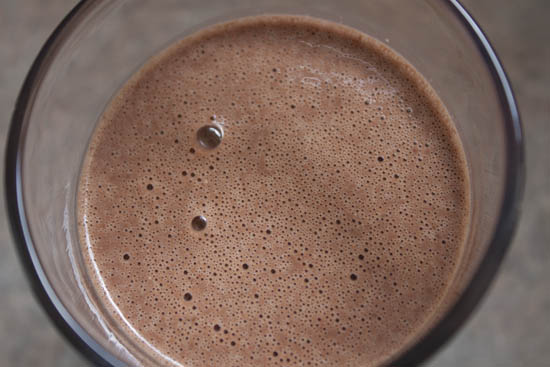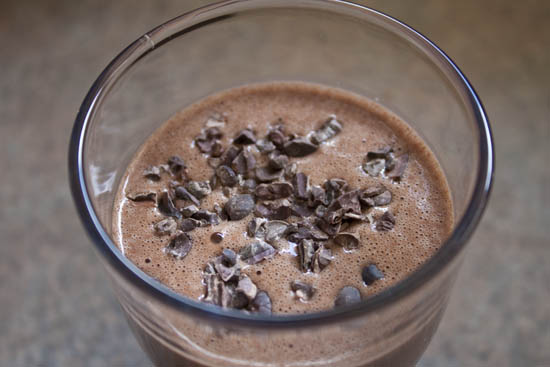 Recipe: Healthy Chocolate Chia Seed Milkshake

Serves: one

Allergen info: This recipe is dairy-free, gluten-free, and refined sugar free. Those with pollen allergies should avoid this recipe (or just skip the bee pollen in the recipe).

Ingredients:

1 Tb. of chia seeds (or the same amount of flaxseeds/linseeds)
~1- 1.5Â C. water
1 tsp. bee pollen* (I used Eucaplytpus Bee Pollen from Raw Power) (optional)
1 tsp. lecithin granules (organic & non-gm) or 1 organic/pastured (i.e. grass fed) chicken's egg yolk
1 tbs. almond butter
1/2 banana, sliced into rounds and frozen
1 heaped tsp. raw cacao powder (or choose naturally caffeine-free carob powder)
~1 tsp. raw organic honey (optional)
cacao nibs (optional)

 How to:

Soak the chia seeds and bee pollen in the water and leave for ~ 1/2 hour to a few hours (or overnight). (Keep this covered in the fridge).
When ready to eat, blend the water/chia/bee pollen mixture together until the chia seeds and bee pollen has broken down in the water. Add the lecithin and blend again.
Add  the almond butter, frozen banana, cacao or carob powder, and honey (if using) and blend until the milkshake has completely blended together and is really smooth.
Top with cacao nibs if you like.

Enjoy!

Note: due to the caffeine in the cacao/cacao nibs it would be better to have this milkshake earlier in the day as the caffeine may distrupt your sleep.

*avoid if you have pollen/flower/asteraceae/compositae allergies.

If you would like to help sponsor this blog and get some goodies for yourself at the same time please click through to the link and purchase some fabulous raw foods for yourself (or as a gift for a friend) from Raw Power. Please note that I only link to products I personally use and recommend.
© Copyright: 2011 Michelle Robson-Garth. Please ask permission first when using any text or images on healthfoodlover.com . See the disclaimer here.