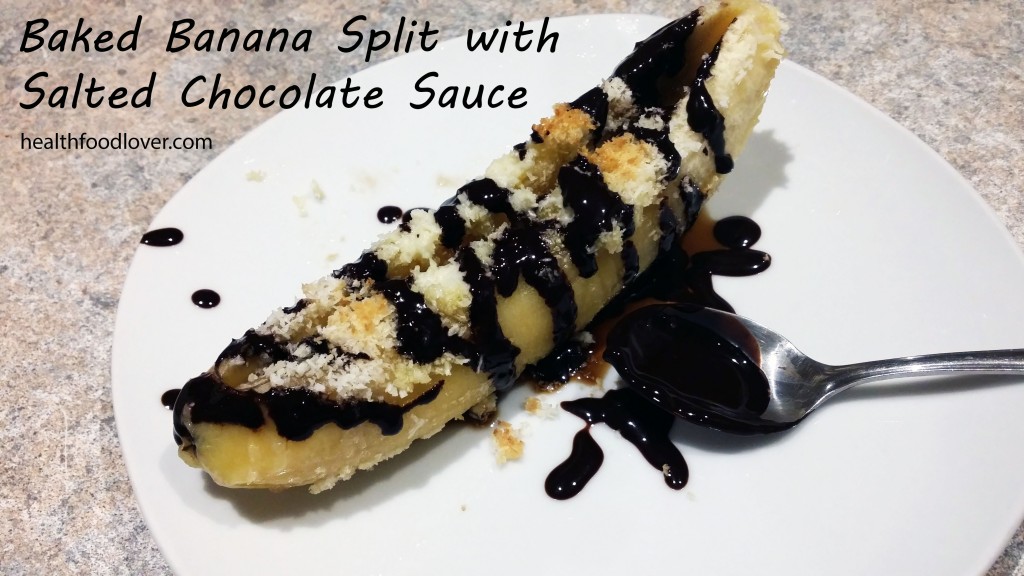 Here is a really simple recipe which I'm sure you'll love: Baked Banana Split with Salted Chocolate Sauce! It's a really easy and delicious treat.
Here's the recipe:
Baked Banana Split with Salted Chocolate Sauce
Serves 1-2
Ingredients:
1 ripe banana
1 teaspoon of butter
1 teaspoon of desiccated coconut
For the salted chocolate sauce:
1 tablespoon of cocoa powder
1-2 teaspoons of water (or enough to make a smooth sauce)
1-2 teaspoons maple syrup
1/2 teaspoon of celtic salt (or enough to give it a salty but enjoyable taste).
How to:
Pre-heat the oven to 180 degrees C.
Slice the banana skin lengthwise just enough to open the banana. Then slice the banana, being careful not to slice the banana all the way through.
Add teaspoon of butter in the banana and stick it together. Sprinkle the banana with the dried coconut.
Place the banana on a baking tray and bake until soft about 15 minutes or so.
While it is baking, make the sauce: mix the cocoa powder, water and maple syrup until you have a smooth sauce.
When the banana is baked, peel off the banana skin and serve with the salted chocolate sauce.
Enjoy!