Hi Health Food Lovers,
This is a bit of a mixed-bag of a post, but here goes! Here are some updates, a recipe and some information on my upcoming Ebook which I'm very excited to tell you about.
I'm now a qualified Naturopath! After studying for quite a few years, I've now completed my Bachelor of Health Sciences (BHSc) and am a now a qualified Naturopath! Please stay tuned for more information on my future endeavors.
India & my visit to Jagran Jan Vikas Samiti: In January I had an awesome experience learning at Jagran Jan Vikas Samiti, which is an Indian Non-Governmental Organization (NGO) in Udaipur, Rajasthan, India. I, along with a group of qualified Naturopaths and student Naturopaths/Nutritionists were introduced to some of Jagran's programs including one where they support the traditional medicine healers, the Gunis. They help the Gunis to work at the health camps where they can look after their people using a range of therapies including myotherapy (originally taught to them by an Australian myotherapist) and herbal medicine. Here are some photos of the Gunis and the health camps we visited: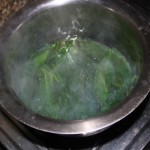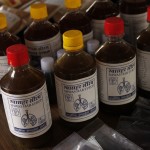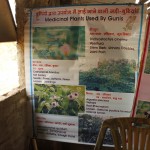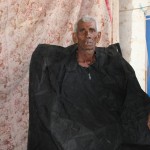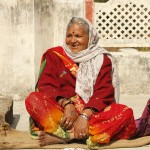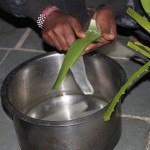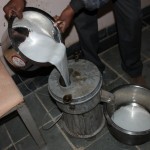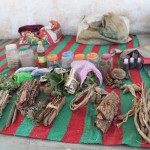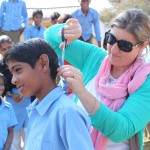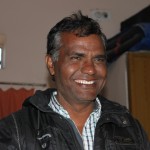 It was really a great experience and we learnt a lot. I you would like to learn more you can contact Jagran, in the link above.
Ebook & Updates
I also have started a Health Food Lover newsletter! You can subscribe in pink bar at the top of my blog or from the box to the right under the search bar. The newsletter will give you updates of what i'm up to, the latest recipes and news.
I'm now in the process of writing my Health Food Lover Ebook. I would love to know what you would want to see in it, so please have a look at this short survey and tell me what you would like to see. Alternatively you can just let me know what you think in the comments below. Take The Health Food Lover Ebook Survey Now  Thank you! You can also sign up for an exclusive newsletter for information on my Ebook.  Click here to sign up.
Recipe: Indian Ginger Chai

While I was in India, we had a few Ayurveda cooking classes and I tried to find out the recipes for as meals and drinks as I could learn, from the lovely people who prepared our meals. The chai was a recipe I found was essential for me to write down. We enjoyed chai every day and multiple times a day. It was so delicious, this is definitely a recipe you'll want to try!

Ingredients:

Water, about a cup per person
1/2. – 1 tsp. per person of loose leaf black tea – At Jagran, they used a brand called Bajaj. Here in Australia I've just used a loose leaf Assam chai that I bought from an Indian shop.
~ 1/2 – 1 C. Full cream milk (full cream, rather than low fat milk makes it taste best), or an alternative milk of your choice
Sugar – In India they used plain white sugar. When I've made it myself I've used Rapadura sugar but you could use honey instead or just leave the sugar out. When using sugar, I try to add just enough to sweeten, usually 1/2 tsp. to 1 tsp. of sugar.
1 tablespoon fresh ginger, sliced

How to:

In a pot, add the water, put the pot on the stove and bring the water to a boil.
Add the loose leaf black tea.
Add the sugar and milk and keep boiling.
While that's boiling, take the piece of ginger, and roll it with a rolling pin to crush it. Then add the ginger to the boiling tea. Keep an eye on it as it can boil over quickly. When your chai has a nice colour (like in the picture above) turn the heat off.
Then strain the mixture and enjoy your chai.