Hi Health Food Lovers.
I am SO excited to finally tell you that I've written a book! The book is called The Everything Guide to Spices for Health. It will be your guide to using spices for a healthier and more delicious life.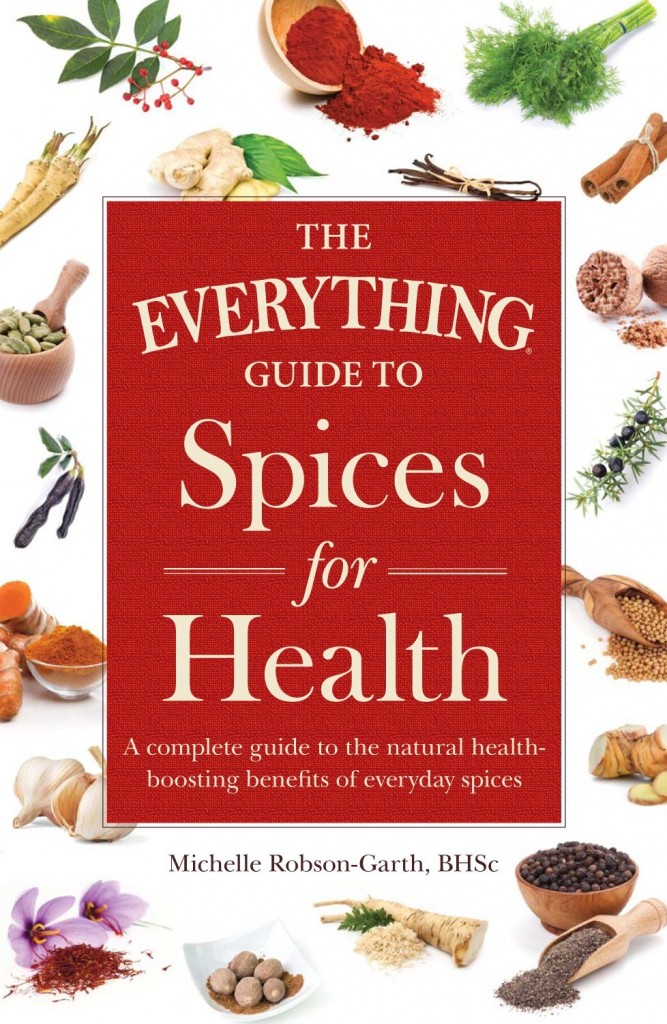 There are plenty of delicious recipes and over 200 pages of information on how to enrich your diet with spices for their culinary and therapeutic benefits.
In The Everything Guide to Spices for Health some of what you will learn, includes:
*How to benefit the cardiovascular system using spices
*Using spices to bourish your nervous system, brain health and reduce stress
*Improve digestive health with spices
*Encourage a healthy immune system by using spices in the diet
Plus much much more! You will also learn ways to use spices to improve overall health of the body, plus cooking ideas and recipes.
You can Pre-order the book here:
Barnes and Nobles (US)
Amazon (US)
Readings (AUS)
Fishpond (AUS)
I hope you enjoy the book!
Michelle.
{ 1 comment }