Let's do a little quiz, how many of you would answer yes to one or more of the questions below:
Do you suffer from recurrent colds and find that you're always getting sick?
Do you have issues with your digestion?
Would you like radiant and clear skin?
Want to eliminate menstrual issues?
Are you feeling wired & tired and want more energy?
Do you want to supercharge your memory and recall?
Want to improve athletic performance and recovery?
Would you like refreshing, sound sleep?
Do you want to take control of your hay fever symptoms and/or allergies?
Want to change the way you feel about your body and your relationship with food?
OR INSERT YOUR HEALTH COMPLAINT HERE.
Then it's time to see a Naturopath! Michelle is now seeing clients for AFFORDABLE Naturopathy consults at the Melbourne Wellnation Clinic, at the fully supervised student clinic. Michelle has a person-centered approach that helps clients optimise their health and well-being and improves their understanding of how holistic health care can improve their lives. Michelle is passionate about whole, real and traditional foods and the role they have in helping clients to become nutritionally replete and balanced.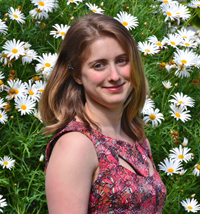 What is Naturopathy? Click here to read more about Naturopathic medicine on the Wellnation Clinic website (click "Naturopathy").
What Naturopathy can assist with: As well the health issues and conditions mentioned in the questions above, in Naturopathic medicine we can also:
Educate you on what foods to eat in order to suit your health needs
Dietary planning & analysis
Analyze your Iris signs & constitution
Bio Impedance testing
Assist with pre-conception care and pregnancy planning
Formulate individuised herbal medicine mixtures
Recommend the best practitioner-only products
Help improve your digestion, absorption and elimination
Improve your stress management and tolerance
Not sure if Naturopathy can help your particular problem or issue? Send me an email for more information at michelle@healthfoodlover.com

Michelle's session times:
Monday from 8am to 11am.
Wednesday from 8am to 11am.
Friday from 8am to 11am.
Saturday from 9am to 12pm.
Saturday from 12:30pm to 3:30pm.
Consultation costs:
First consult (goes for 90 minutes): $10.
Subsequent consults (goes for an hour): $8.
Book now! Appointments get filled quickly so make sure to book soon to avoid disappointment. 
To book call the Wellnation Clinic on (03) 9662 4856 and state that you would like to be booked in with Michelle and the session time you would like to be booked in (as mentioned above). You can also book online at your convenience.