I like to post a range of recipes for different diet styles, because no one diet fits us all. We're all individuals which means we don't all eat the same way. Today I have a vegan recipe which happens to be raw. Though this recipe could also really be eaten by those who follow a paleolithic style diet, gluten-free diet, dairy-free diet as well as a WAPF style diet and an egg-free diet too.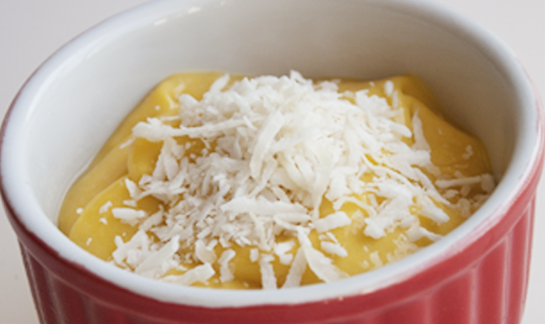 I know many of you liked the recipe I posted two weeks ago for the Raw Vegan Chocolate Mousse (below). So I know you will like today's recipe!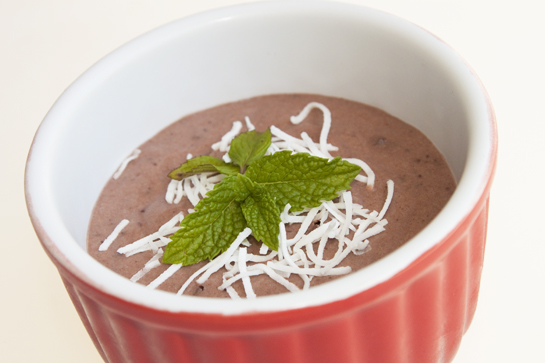 It is a similar kind of recipe. This time I'm sharing a recipe for a Raw Vegan Mango Custard. Like the Raw Vegan Chocolate Mousse, this recipe only has two ingredients: mango and coconut. It is dairy-free, gluten-free, paleo/vegan/vegetarian and of course delicious. Though this recipe is a bit different from a traditional custard recipe as it is free of dairy and eggs. I love how yellow it is, it's as if it did contain the bright yolks from pastured eggs (but it doesn't).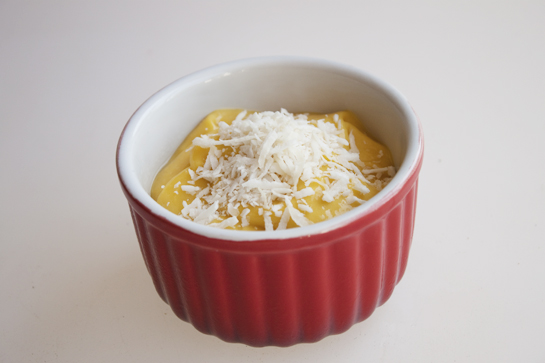 Recipe: Raw Vegan Mango Custard

Allergen info/recipe info: This recipe is dairy-free, gluten-free, egg-free, nut-free and paleo, vegan and vegetarian-friendly.

Serves: 2

Ingredients:

How to:

Add the coconut cream and mango to a blender or food processor and blend until very smooth. Pour in a small dish, cover and leave in the fridge to set. Add dried shredded coconut if you desire. Enjoy!
Are you a fan of custard? I'd love to know what you think of this recipe, please share your thoughts below in the comment section.