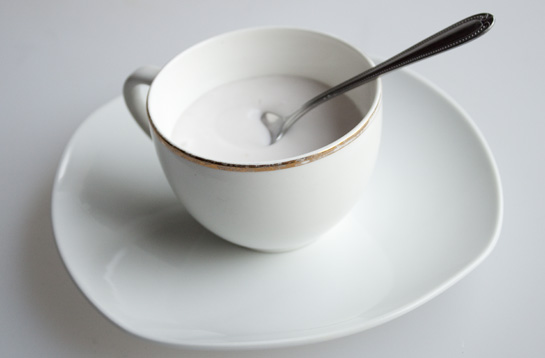 I love coconut! There are so many ways to use coconut in different recipes both sweet and savoury. If you have never used a young coconut have a little read about them.
Also if you've never opened a young coconut, here is the tutorial I wrote on how to do that (click the small picture below):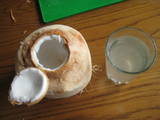 Here are other recipes that feature coconut: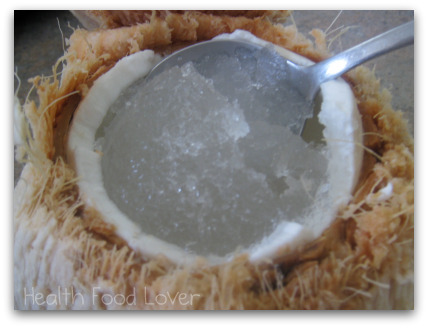 How to make 'Instant' Coconut Ice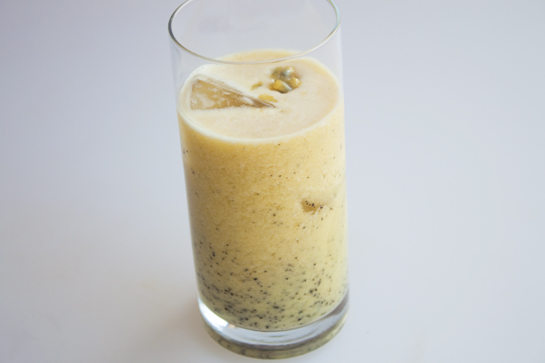 Recipe: Tropical Whole Fruit Juice + How To Make Juice In A Blender (Video & Recipe)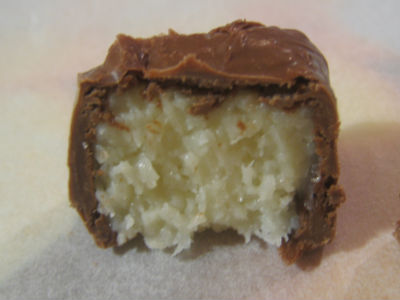 Homemade Bounty Bars (With Real Food Ingredients)
How to Make Dairy-Free Coconut Cream from a Young Thai Coconut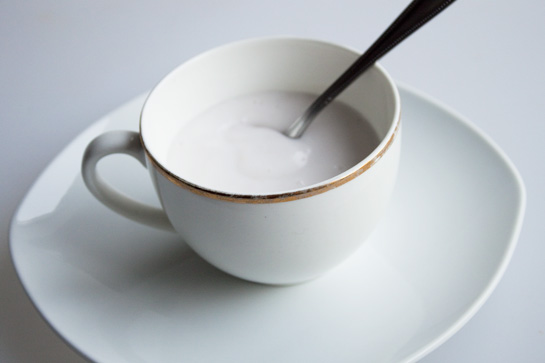 How to Make Dairy-Free Coconut Cream from a Young Thai Coconut

Allergen info/recipe info: This recipe is dairy-free, sugar-free , egg-free and gluten-free. Also no BPA (Bisphenol phosphate) as you would get from canned coconut cream!

This coconut cream freezes well.

Makes: about 1/2- 1 C. of coconut cream

Ingredients:

 Coconut 'meat' from one young thai coconut
2 Tbsp. coconut water from the young thai coconut (or enough coconut water to make a creamy consistency)
1 tsp. lecithin granules (non-gm soy or sunflower lecithin granules) (optional- it makes it extra creamy)

How to:

Scrape out the coconut meat from a young coconut. Add it to a food processor or blender along with the coconut water. Add lecithin if using and blend until you get a thick coconut cream! Easy! Use however you may use coconut or a dairy-based cream.
You can use it on: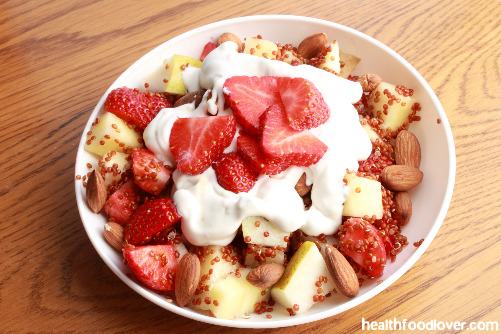 A fruit salad mixed with passion fruit

© Copyright: 2009-2012 Michelle Robson-Garth. Please ask permission first when using any text or images on healthfoodlover.com. See the disclaimer here. Have a look at the recipe index for more health food lovin' recipes. Join the Facebook page & follow Health Food Lover on twitter.