The last time I posted a 'whole fruit juice' it was the Icy Whole Watermelon Juice (below).
Here is a new recipe for a whole fruit juice, this time a delicous tropical whole fruit juice.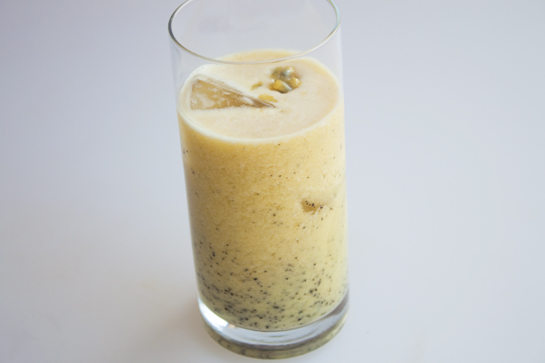 Making a Whole Fruit Juice in a blender keeps the fibre in rather than excluding it.. It's really simple to make these juices (and you don't need a juicer to make them): just add fruit to a blender and plenty of water and blend until it is the consistency of a juice. Easy!
HealthFoodLover.com: How To Make A Whole Fruit Juice In A Blender (No Juicer Required)

You can really use any fruit. Some great ones to try are: watermelon, orange, strawberry or mango; basically any fruit that you like the taste of in a juice would work this way.
Did you know: Pineapple has a special constituent called Bromelain which can help improve digestion of protein and it is also anti-inflammatory?
Here is a Whole Fruit Juice I enjoyed a few days ago: coconut water with coconut meat and frozen pineapple all blended together.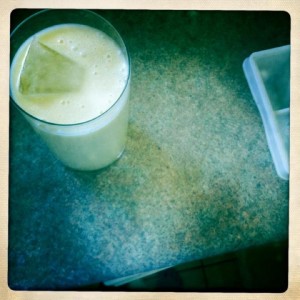 You can even add some green veggies (like spinach or kale) to make a green smoothie. Here are some of my favourite green smoothies:
Pear, Mint and Ginger Green Smoothie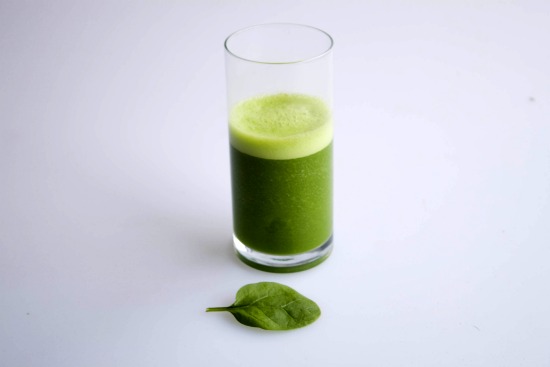 Mango Green Smoothie (my personal favourite!)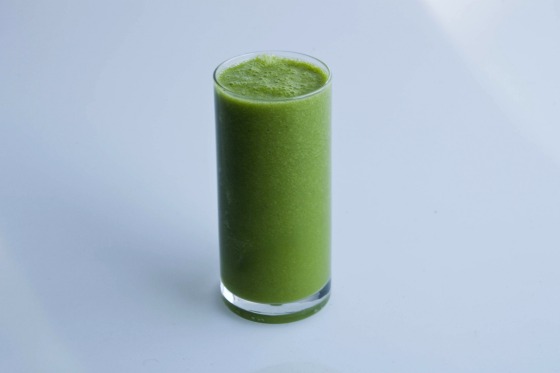 For more delicious green smoothie recipes have a look at the recipe index.
For this posts recipe you will need some coconut water from a young coconut. If you've never opened a young coconut (or you don't know how) have a look at the video I made below:

 Recipe: Tropical Whole Fruit Juice

Allergen info/recipe info: This recipe is gluten-free, dairy-free, egg-free and vegan/vegetarian. This may not be suitable with those for those on a calorie-controlled diet and those who need to carefully monitor their blood sugar levels. Please read the disclaimer.

Ingredients:

1 C. of coconut water
1/2 C. frozen cubes of pineapple*
the pulp of two passionfruit

How to:

In a blender add the coconut water, frozen pineapple cubes and the 2 passionfruit. Blend until smooth. Serve over ice and enjoy this tropical treat!

*I like to peel a whole pineapple, chop  it up a into cubes and freeze the cubes in a zip lock bag. That way I have fresh (albeit frozen) pineapple whenever I want to make this whole fruit juice.

© Copyright: 2009-2012 Michelle Robson-Garth. Please ask permission first when using any text or images on healthfoodlover.com. See the disclaimer here. Have a look at the recipe index for more health food lovin' recipes. Join the Facebook page & follow Health Food Lover on twitter.
Linked to FBFFeb3rd