Ahh Kefir. So many uses, so little time! Good thing for all those kefir-lover's out there: I have a new recipe for you!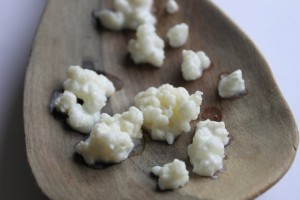 Last time I shared the recipe for Jaffa Kefir (below). If you haven't tried it yet, I highly recommend you do!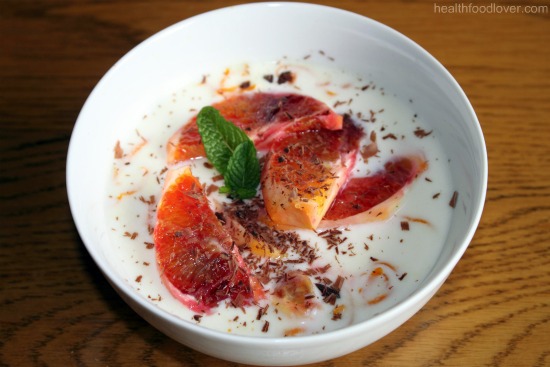 Now, here for you today is another colourful and delicious kefir recipe: a purple kefir smoothie!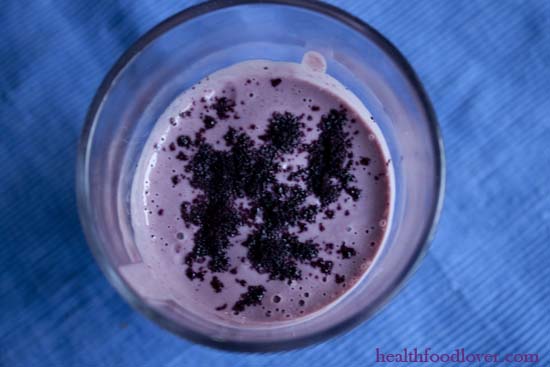 This recipe brings together many of nature's wonderful foods: kefir (which I hope by now you realise is an amazing food), chia, berries and coconut!
Purple Kefir Smoothie

Serves: 1

Recipe details: This recipe contains dairy. There is no gluten/wheat/grain products in this recipe.

Ingredients:

a few tb. of kefired milk
a few kefir grains (optional) (they look like this)
a handful of blueberries/blackberries or other berries of your choice
a few tsp. of chia seeds
1-2 teaspoons lecithin granules
1/2 C. coconut milk
coconut milk, extra if needed
nuts, extra chia seeds or fruit- to serve

How to:

Add all the ingredients to a blender and blend till smooth.
Add extra coconut or kefir if needed.
Enjoy over ice.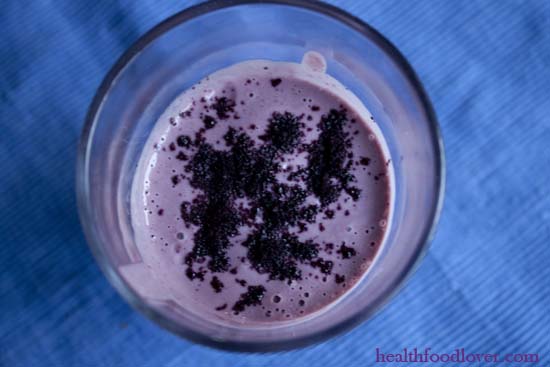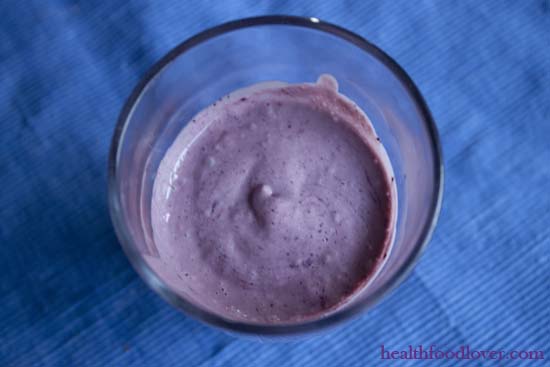 Enjoy plain…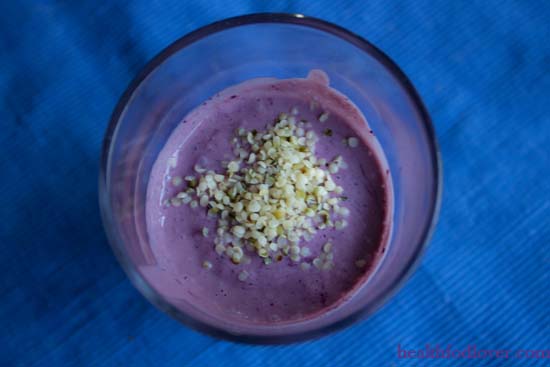 …with your favourite nuts, seeds or extra fruit…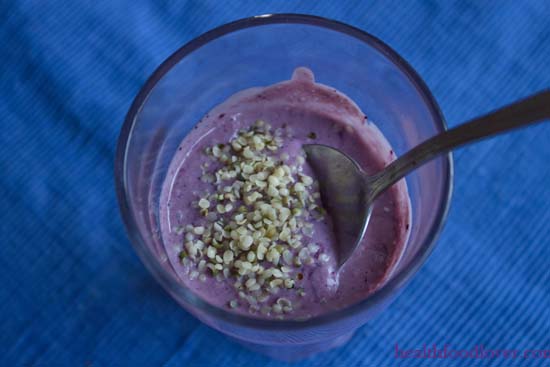 …or with a spoon!
I hope you enjoy this recipe!

© Copyright: 2011 Michelle Robson-Garth. Please ask permission first when using any text or images on healthfoodlover.com . See the disclaimer here.