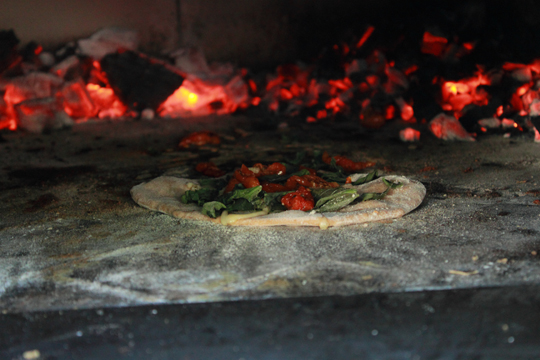 In this post I'm going to tell you how to make pizza dough made from spelt and fermented with kefir!
You will need some kefir grains to make this. Alternatively you can use bottled kefir such as Babushka. However, it may not have the same range of pro-biotic strains as kefir that is made from kefir grains does.  Kefir grains are little cauliflower-looking, probiotic cultures as you can see in the picture below. Here is my post all about kefir and here is 80+ ways to use it!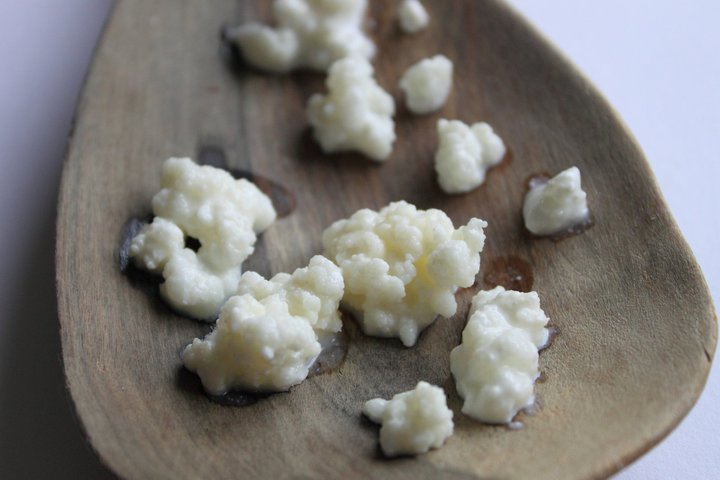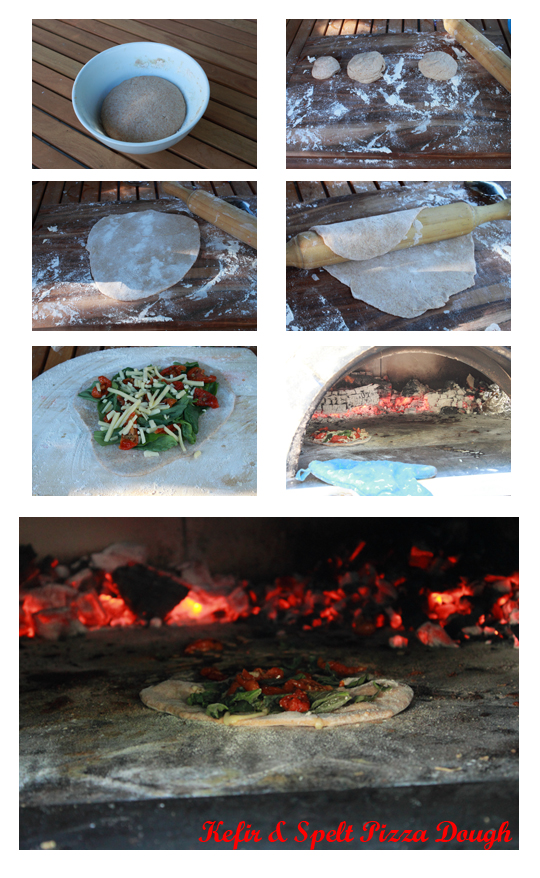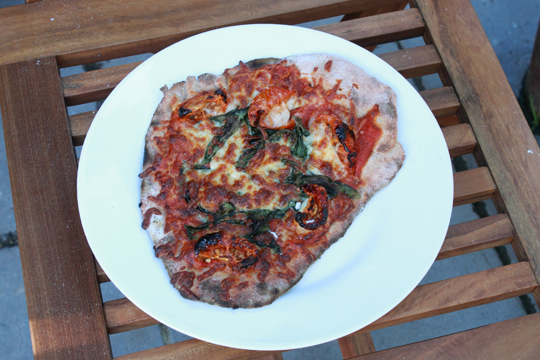 Recipe: Kefir Spelt Pizza Dough

Ingredients:

2 C. wholemeal spelt flour (or sprouted grain flour)
3/4 C. dairy milk kefir
a pinch of salt
plus: pizza toppings of your choice

Directions:

Add the flour, kefir and salt to a bowl. Knead it form a dough.
Once the dough springy and doughy, add it to a bowl and place a tea towel over the bowl.
Leave to ferment for a few hours (I did around ~5 hours) in a warm spot (I left it near a sunny window).
When you're ready to cook, break the dough into 2 or 3 pieces. Pre-heat the oven to 200 degrees C.
Roll each piece into pizza shapes on a lightly floured surface.
Put the pizza dough on a lightly floured tray, and roll out dough until it forms a pizza-shape. Because of the density of wholemeal flour I like to roll out the dough quite thinly to form the pizza base.
Add the toppings to your pizza base and then cook in an oven at about 200 degrees C (or in hot a wood-fired oven) until it is cooked to how you like it.