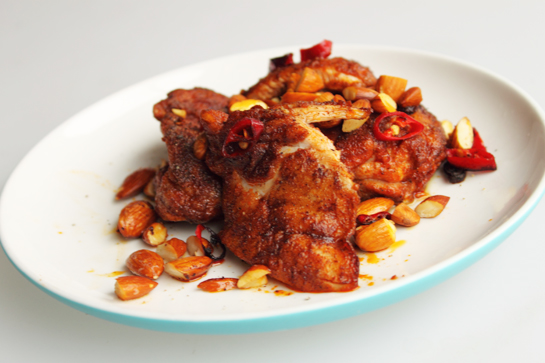 Here is another delicious recipe that uses flavourful spices and gluten-free, flavonoid-rich buckwheat for a delicious Cajun-style chicken. Even though buckwheat is called buck-wheat it isn't actually a grain, it is a pseudo-seed and is completely gluten-free.
Buckwheat Crusted Cajun-Style Chicken with Chilli & Almonds

Cajun-Mix Ingredients:

Makes enough to coat 4 pieces of chicken thighs or breast pieces.

1/4 C. ground buckwheat (a.k.a buckwheat flour)
2 Tbs. sweet paprika powder
1 tsp. turmeric powder
1 tsp. coriander powder
1 tsp. cumin powder
1/2 tsp. cinnamon powder
salt and pepper to taste

How to: Mix the above Cajun-Mix ingredients together and keep in an air tight container away from moisture and heat.

Buckwheat Crusted Cajun-Style Chicken with Chilli and Almonds Ingredients

1 batch of Cajun-Mix
4 pieces of chicken thigh or breast pieces (Best: meat from pastured chickens)
ghee, butter or coconut
salt and pepper to taste
1 red chilli, finely chopped (Seeds kept or discared- if kept it will make the dish hotter)
1 small handful of almonds, soaked, dried and chopped

How to:

Coat eat piece of chicken in the Cajun Mix.
Heat a pan with your fat of choice and cook on medium-low heat until cooked through on both sides of each piece of chicken. When they're cooked, serve with the chopped almonds and fresh chilli and season with salt and pepper to taste. Enjoy!
 Have you ever used buckwheat before? If not here are some other buckwheat recipes to get you started: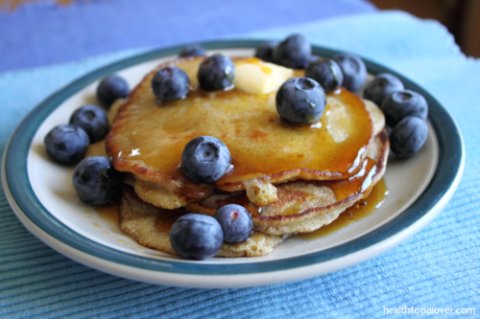 Caramel Buckwheat Pancakes  (Gluten-free, dairy-free)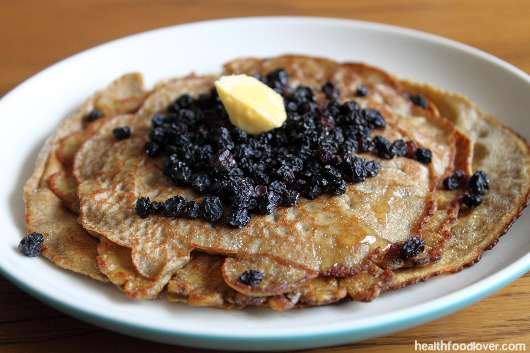 Fermented Buckwheat Pancakes with Currants and Cultured Butter (Gluten-Free)