Happy Monday everyone!
Today I have a new giveaway from the lovely people at Lifestyle Bakery!
I'm not one to eat bread everyday, because I aim to keep my diet varied (which helps to make it nutritious), but when I do eat bread I like to have good quality bread. Thankfully there are many good quality breads around such as Lifestyle Bakery which can help us make a healthier choice when choosing bakery items.   
Lifestyle Bakery has been in business for over 10 years and their products are distributed nationally. They are committed to creating healthy, tasty and unique baked goods that meet the nutritional needs of their customers and as a result pride themselves in keeping up with the latest trends in healthy eating. No artificial preservatives or colours are used since they endeavour to keep their products as pure and simple as possible. They bake to four very different selections of products that meet different dietary needs. Gluten Free, Sprouted Grain, Wheat Alternative and Healthy Living. Lifestyle Bakery's website is an excellent resource for people with allergies and special diets as they have a product fast find which allows users to tick boxes and be directed to the right products for them. The website also lists all of their retail outlets and their online store www.lifestylebakery.com.au .
Competition now closed.
Giveaway guidelines:
The giveaway is open to Australian residents only.
The giveaway is open from the 16th May to the 30th of May. The winner will be announced on the 31st of May.
For each entry, please post a separate comment. For example answer the question in one comment, and then in another comment say that you 'liked' Lifestyle Bakery's facebook page and so on. It just makes choosing the winner easier and it gives you a greater chance of winning.
The winner will be chosen randomly.
What the giveaway winner will win: they will win one of each of the following (totalling 6 loaves):
Gluten Free Chia Seed Loaf

,
Wheat Alternative- Organic Spelt, Chia & Quinoa Loaf,
Wheat Alternative- Organic Spelt, Cranberry & Gojiberry Loaf,

Sprouted Grain- Spelt & Chia Seed Loaf

,
Sprouted Grain- Ancient Grain Loaf,
Healthy Living- Diet Choice Loaf. Â Â Â 
How to enter: Comment on this post by answering the following question: "What is your favourite sandwich filling?".
Competition now closed.
For extra entries:
Like Lifestyle Bakery's Facebook page: : www.facebook.com/lifestylebakeryfans (2 extra entries)
Like Lifestyle Bakery's twitter page www.twitter.com/lifestylebakery (2 extra entries)  
Like Health Food Lover's Facebook page: www.facebook.com/healthfoodlovers (1 extra entry)
Like Health Food Lover's twitter page: www.twitter.com/loverhealthfood (1 extra entry) 
About Lifestyle Bakery's different product selections: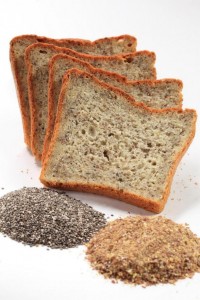 Gluten Free: With over 10 years of experience, Lifestyle Bakery has developed a selection of tempting products to cater for the needs of people seeking a gluten free diet. We use carefully selected high quality ingredients and blend them to create a delicious taste experience. Our goal is to craft products that are unique, tasty, have a lovely texture and provide you with the best nutrition. No artificial preservatives or colours are used in any of our products since we endeavour to keep them as pure and simple as possible.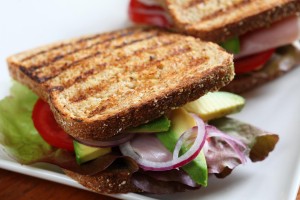 Sprouted Grain: The first of its kind in Australia, the sprouted grain method allows us to avoid flour and replace it with the goodness of the sprouted organic whole grain. In fact, Sprouted Grain products contain more than twice the dietary fibre of bread made from flour! Sprouting the grain significantly increases the protein, vitamin and enzyme content of the bread whilst complex starches in the grain are converted to natural sugars, providing an easily digested rich energy source. These unique products look good, taste delicious and are naturally good for you. Go Grains Health and nutrition recommends that adults daily intake of wholegrain should be 43grams. This means that just 2 slices of any of our Sprouted Grain products provides more than 100% of the recommended wholegrain intake.
 
Wheat Alternative: With so many wonderful varieties of grain on the market today, why settle for wheat? We have crafted a selection of wheat alternative loaves made from certified organic spelt and flavoured with tempting, wholesome ingredients that will make your mouth water!
 
Healthy Living: This selection is a work in progress. Our Healthy Living selection will feature products that aid individual, specialty dietary requirements. 
Products for competition:
Gluten Free Chia Seed Loaf
This loaf is our best seller and has won numerous awards at gluten free shows across the country. Chia is a wonder seed that is filled with nutrients such as calcium, iron, potassium and Omega 3. It also is very tasty.
 
Wheat Alternative – Organic Spelt, Chia & Quinoa loaf
Chia seed (Pronounced Chee-Ah)Â  and Quinoa (Pronounced Keen-Wa)Â  are rediscovered ancient seeds and grains. Quinoa is high in protein, fibre and magnesium and acts as a prebiotic. Highly nutritious and certainly delicious, this loaf contains organic spelt and sourdough culture. Chia and Quinoa and rapidly growing in popularity.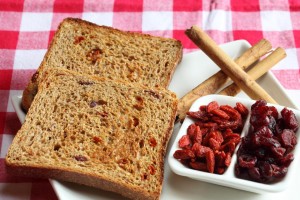 Wheat Alternative – Organic Spelt, Cranberry & Gojiberry loaf
The most delicious loaf you have ever tasted! Packed with spices and luscious cranberries and goji berries, this loaf will leave you feeling on top of the world and not just because it tastes amazing! Cranberries and Goji berries and high in antioxidants which leave you feeling happy and can prevent ageing.  Again, this loaf contains organic spelt flour and sourdough culture.
 
Sprouted Grain – Spelt & Chia Seed Loaf
This loaf builds on to our Sprouted Grain selection of products which are made using a unique and nutritious process using absolutely no flour! When grain is sprouted it releases extra nutrients and is very easily digested. Spelt is an ancient grain that has a nutty flavour and Chia seed is a very nutritious ancient seed from South America. Probably the most nutritious loaf on the market! This loaf (and others in the Sprouted Grain selection) are great for those looking to control their blood sugar levels and those with digestion issues.
 
Sprouted Grain – Ancient Grain Loaf
This is one of our most popular products. It is made with sourdough and a beautiful mixture of ancient grains Spelt and Kamut. Kamut has a rich flavour and many more nutrients than modern wheat. Both Spelt and Kamut are exciting grains due to the fact that their structure has remained untouched for hundreds of years so they offer a broader spectrum of nutrients than modern wheat.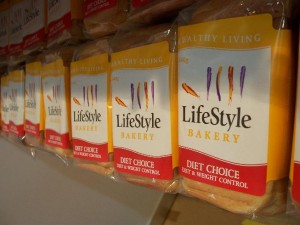 Healthy Living – Diet Choice Loaf
Our Diet Choice loaf is low carb and is used by many body builders, those seeking to control their weight and people with diabetes. A study from the University of WA has shown that when consuming this bread it significantly reduces food intake within a meal by approximately 30-15% for the subsequent meal. Lupin is a legume that is high in fibre, protein and has good levels of magnesium, omega nutrients, zinc and calcium amongst other nutrients. 
Good luck!
Competition now closed.