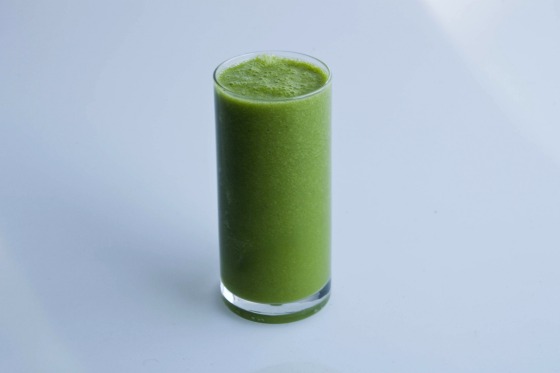 This mango green smoothie has to be one of my favourite combinations so far!
Recipe: Mango Green Smoothie

Serves: two

Ingredients:

3 handfuls of leafy greens (I used baby spinach)
water, enough to make a smoothie consistency that you like
1 mango, peeled, chopped and frozen (pit removed)
optional extras: 1 tsp. of flax seed/flax seed oil & 1 tsp. lecithin granules (organic and non-gm is best)

How to:

First blend the water and greens until the greens have broken down.
Add the mango and blend until until smooth. Add the optional extras (if using) and blend again.
Enjoy!
More green smoothie recipes on healthfoodlover.com:
© Copyright: 2011 Michelle Robson-Garth. Please ask permission first when using any text or images on healthfoodlover.com . See the disclaimer here.