Here is a little twist on my sweet breakfast omelette recipe which many of you seemed to love: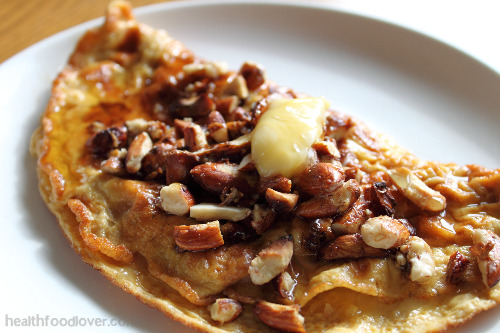 This new sweet breakfast omelette recipe is similar to the former recipe, however this time I cooked it in red palm oil and added some mixed organic berries that I sautéed with red palm oil. It was delicious.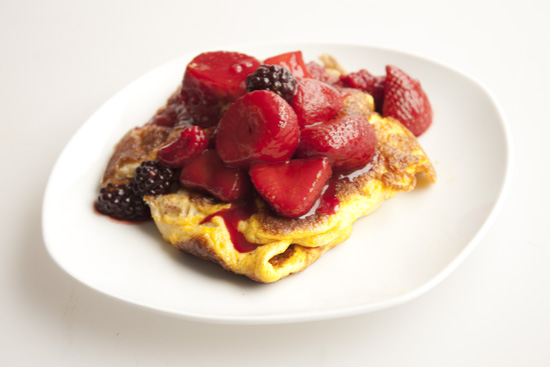 Here's how to make it:
Recipe: Sweet Breakfast Omelette with Sautéed Berries

Makes: one serve

Ingredients:

3 eggs
1 tsp. vanilla extract
1/2 tsp. cinnamon powder
1 Tbs. ghee/coconut oil/clarified butter
1 tsp. ghee/coconut oil/clarified butter
a handful of frozen berries

How to:

Beat the eggs till thick. Then beat in the vanilla extract and cinnamon.
Heat the tablespoon of red palm oil in a pan. Now pour the egg mixture in it and heat until it is cooked. While the omelette is cooking, ns a small seperate pan sauté the frozen berries until they become soft.
Fold the omelette over itself. Serve the omelette with the berries.
Enjoy!

© Copyright: 2012 Michelle Robson-Garth. Please ask permission first when using any text or images on healthfoodlover.com. See the disclaimer here. Have a look at the recipe index for more health food lovin' recipes. Join the Facebook page & follow Health Food Lover on twitter.
Posted to FBFJan20th