Hi everyone. This week I'm pleased to share with you a great guest post by RD Chery Harris all about the link between diet and depression. Thanks Cheryl. -Michelle
Food and Mood – The Link Between Diet and Depression
By Cheryl Harris, MPH, RD
As an all-natural-kind of gal, I was delighted to read research linking diet with depression.  The general idea comes as no surprise, since most of us have learned in experiments with our own bodies that gobs of junk food usually means brain fog, moodiness and general discomfort. The Standard American Diet filled with processed white flours and sugars is abbreviated SAD for good reason. But now there's more scientific proof.
A large study in Australia was published in the American Journal of Psychiatry showed that women who eat a healthy diet filled with vegetables, fruits, whole grains and high quality meat and fish are 30% less likely to suffer from depression and anxiety.  Women who eat a typical Western diet filled with processed foods and sugar are 50% more likely to be depressed.  It is, of course, hard to completely separate out the cause and effect, because of course depression plays a role in influencing the foods people eat as well. Just think back to your first breakup and the pints of Ben & Jerry's (hmm, wait,  that was me) although the study attempted to control for some of those factors.
How can unhealthy food choices lead to depression?
The most likely link is inflammation.  Eating processed foods tend to lead to more inflammatory markers in the body, and inflammation is linked to depression as well.  Experimental studies have shown that foods high in omega 3 fatty acids, like fatty fish (think salmon, trout, oysters, halibut, etc.), flaxseed, walnuts and more help with brain neuron function and even improve brain plasticity.  Also, fruits and vegetables and other foods high in antioxidants protect the brain, especially as we age.
And, of course, many people have food allergies, food sensitivities and Celiac Disease, which are linked to depression, fatigue and all-around feeling poorly. The most common foods people react to are wheat and gluten, dairy, corn, sugar and soy.  Eating a healthier diet and fewer processed foods naturally cuts down on these common trigger foods.
How do healthy choices lead to better mental well-being?
Well, the nutrients are a big part, but I think it goes beyond that.  As I spend time in my garden and at the Farmer's Market, I'm often aware of preparing fresh fruits and veggies as an act of self-care.  It does logically make sense that people who are aware of treating their bodies well are sending more nourishing messages across the board.
This doesn't, of course, mean that it's a good plan just to pitch your antidepressant and reach for some blueberries and salmon instead and call it a day.  But for mild depression, improving your diet, looking into Vitamin D and omega 3 supplementation, seeing a therapist, regularly exercising, getting adequate sleep, and spending time with people you love is a great idea.  Not only can these help with depression, but they're plain good for you!  Daily self-care activities like journaling, meditation, and regularly engaging in most anything that brings you joy are wonderful places to start with common sense preventative medicine.
Switching to healthier foods is not a cure for depression, but is a tremendously tasty way to promote good mental health and lower the risks of almost all other chronic diseases, too.  As we discuss affordable health care, it helps to remember that food can be potent medicine.
Reference:
Fournier, Jay et al. Antidepressant Drug Effects and Depression Severity: A Patient-Level Meta-analysis. JAMA, January 6, 2010; 303: 47 – 53.
Jacka et al. Association of Western and Traditional Diets With Depression and Anxiety in Women Am J Psychiatry. Jan 4th, 2010
Gómez-Pinilla F. Brain foods: the effects of nutrients on brain function. Nat Rev Neurosci. 2008 Jul;9(7):568-78. Review. PubMed PMID: 18568016
About Our Guest: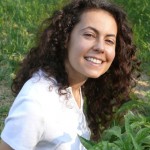 Cheryl Harris, MPH, RD is a Registered Dietitian and nutritionist in Alexandria and Mc Lean, VA.  She is an avid gluten-free cook and baker and passionate organic gardener. Cheryl's philosophy is that food is a source of healing, nourishment and pleasure, and she delights in role helping people design a diet that is both health promoting and enjoyable.  Her websites are www.harriswholehealth.com and www.gfgoodness.com.