Hi Everyone.
This week's guest post is a by Naturopathic Doctor Sarah Cimperman talking all about mushrooms plus a recipe for delicious Mushroom Soup! For more about Dr. Cimperman have a look at the end of the post. Thanks Dr. Cimperman for sharing such a great recipe with us all. If you would like to Guest Post, please have a read of the guidelines.
– – –
Mushroom Medicine
By Dr. Sarah Cimperman, ND
Mushrooms have been revered as both food and medicine for thousands of years. As powerful modulators of the immune system, they play an important role in protecting the body against pathogenic microorganisms and abnormal cell growth. Some medicinal mushrooms are almost inedible, like woody reishi mushrooms, but two varieties – shiitake and maitake – make good ingredients for meals with medicinal benefits.
Shiitake Mushrooms
Scientifically known as Lentinula edodes, shiitake mushrooms are native to Asian countries and wild ones are typically found growing on fallen trees. Now cultivated throughout the world, shiitakes are widely available in both dried and fresh forms.
These mushrooms have been used traditionally in Japan and China to cure the common cold, increase energy and eliminate intestinal worms. Preliminary trials suggest that shiitakes may be useful for conditions including hepatitis B, HIV infection, human papillomavirus (HPV) infection and genital warts, and pancreatic and stomach cancers, especially when combined with chemotherapy.
Maitake Mushrooms
Grifolia frondosa, commonly called maitake mushroom, is also known as the "dancing mushroom" because its overlapping fruiting bodies resemble dancing butterflies. Maitakes grow wild in the mountains of Japan, Europe and North America, including New York, but are extremely sensitive to environmental changes and difficult to cultivate.
Polysaccharides found in maitakes are some of the most powerful medicines studied in mushrooms so far. MD-Fraction, an extract containing the polysaccharide beta-D-glucan, appears to activate special immune cells including natural killer cells, macrophages and T-cells. Maitake mushrooms have been used traditionally in Asia to promote wellness and vitality. Studies investigating their potential for the treatment of HIV infection as well as the prevention and treatment of cancer are currently underway.
Medicinal Mushroom Soup
Therapeutic dosages of medicinal mushrooms are usually achieved through consuming concentrated extracts. Eating mushrooms in food form may not cure cancer, but it can still have beneficial effects on health, including immune support during cold and flu season.
If you can't find fresh shiitake or maitake mushrooms, rehydrate dried ones (and reserve the strained soaking liquid for a portion of the broth). Or, if necessary, substitute other varieties like oyster or cremini mushrooms. Avoid using white button mushrooms because their flavor is too mild for this soup.

Ingredients:
1 large portabella mushroom cap
Extra virgin olive oil, first cold pressing
Sea salt
Ground peppercorn
2 leeks, halved, thoroughly cleaned and thinly sliced
1.5 cups thinly sliced shiitake mushroom caps (reserve stems for soup stock)
1.5 cups thinly sliced maitake mushrooms
1 bay leaf
1 tbsp fresh thyme leaves or 1 tsp dried thyme
2 garlic cloves, grated, crushed, or minced
2 cups organic beef stock, or vegetable or mushroom broth
Water
Directions:
Preheat the broiler. Wipe the portobello clean with a damp cloth and place it gill-side up in a shallow baking dish. Drizzle with olive oil and sprinkle with sea salt and ground peppercorn. Broil until the mushroom becomes tender and the gills start to crisp, about 7 minutes. Set aside to cool. Once cool, dice the portobello and reserve any juices.
Meanwhile, warm 2 tbsp olive oil in a soup pot over medium-low heat. Add the leeks and a pinch each of sea salt and ground peppercorn. Sauté until soft, about 7 minutes. Add the sliced shiitake and maitake mushrooms, bay leaf and thyme. Stir to combine and cook until the mushrooms become soft, about 10 minutes. Stir in the garlic and cook until it becomes aromatic, about a minute. Do not burn the garlic.
Add the stock or broth, the diced portobello mushroom and any juices, and enough water to cover all of the vegetables. Bring the mixture to a boil. Reduce the heat to low and simmer for 30 minutes.
Turn off the heat and transfer approximately two-thirds of the soup to a blender or food processor, working in batches if necessary. Cool slightly, then purée until smooth. To prevent heat explosions, fill blenders only half to two-thirds full and ventilate while blending.
Return the soup to the pot, taste for seasoning and adjust if necessary. Reheat soup gently over medium-low heat. Serve warm.
About Our Guest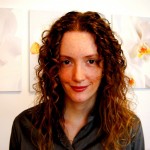 Dr. Sarah Cimperman is a naturopathic doctor in private practice in New York City. She specializes in nutrition, loves creative cooking, and writes a healthy whole foods blog, The Naturopathic Gourmet. To learn more, visit her website, Dr SarahCimperman.com, and her other blog, A Different Kind of Doctor.