Welcome to magical deliciousness known as Coconut Creme Brulee. For this recipe I've used coconut cream instead of dairy cream- but it still has just the right amount of creaminess and is still really yummy! I love how creme brulee has a crunchy sugar layer and than smooth creamy custard underneath. It's something everyone should try making at least once for the taste alone!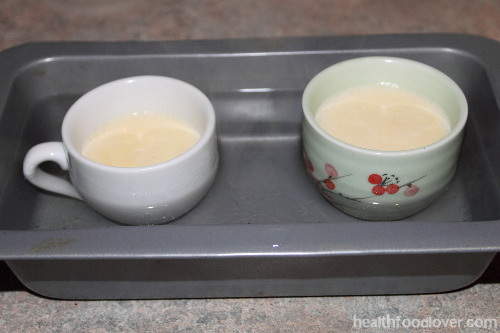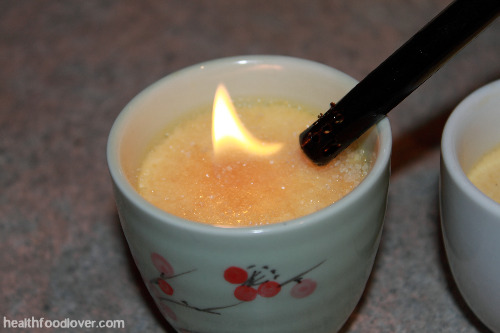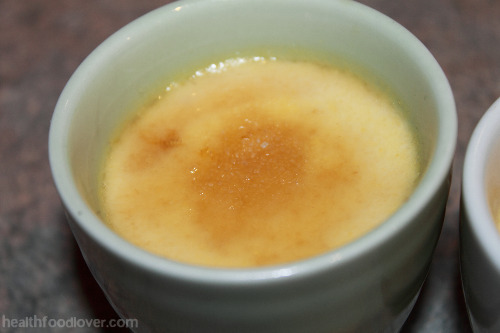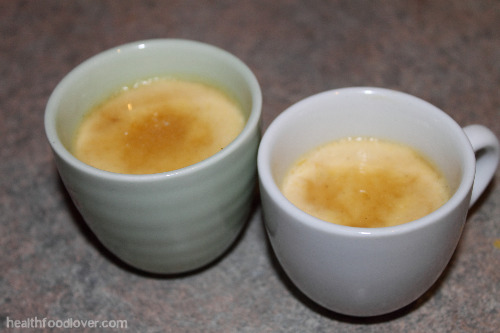 Recipe: Coconut Creme Brulee

Ingredients:

How to:

Heat coconut cream and vanilla in a double boiler till it's almost at a simmer. Take off the heat.
In a separate bowl beat egg yolks with coconut sugar till creamy.
While whisking, add one tablespoon at a time of coconut cream to the egg mixture until it is all whisked through. You have now tempered the eggs.
Prepare your baking tin by filling it with just boiled water and place your ramekins in the tin.
Pour and strain your custard and then pour it into the ramekins which are in the tin and surrounded by boiling water.
Cover the tin with tin foil and bake in the middle shelf of the oven for 30-40 minutes at 120 degrees C (fan forced) or until set yet wobbly in the middle.
Once set, take them out of the bain-marie to cool down on the counter, then place in the fridge to set (3hrs-overnight).
Once cooled and set, add sugar and cook with a blow torch (or put under a broiler/grill) till the sugar layer melts and becomes hard and crispy.
Leave again to cool on the counter than place in the fridge to completely cool.
Once cooled, it's time to eat!
This was shared at Real Food Wednesdays, Fight Back Fridays, Vegetarian Foodie Fridays, Friday Food, Food on Fridays Pennywise Platter Monday Mania Simply Sugar and Gluten Free