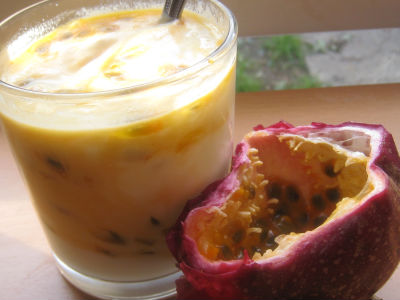 This is a really quick, tasty and nutritious snack. You only need two ingredients: fresh fruit and yoghurt!
I have to mention that not all yoghurt is equal. Some yoghurt contains added sugar and thickeners (not good eats). It is also good to check the labels to see that the yoghurt contains live cultures (for added nutritional benefit).
Yoghurt and Fresh Fruit
Ingredients:
How to:
In your bowl combine the yoghurt and fresh fruit and serve!
*Use any fruit you like such as raspberries, passionfruit or mango- the choice is yours! You could also use a nice jam such as strawberry jam or make a syrup with raspberries and serve that with the yoghurt parfait-style!
Happy Eating,
Michelle.
This was submitted to Food Renegade's Fight Back Friday June 11th