Welcome to the first Wholesome Whole Foods blog carnival! I'm very excited to present to you the first ever edition!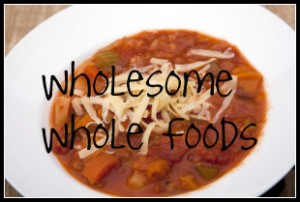 What is this blog carnival about?
Wholesome Whole Foods is about coming together and sharing with the world and other readers your healthy recipes and food ideas! We can all learn from each other and also provide a bit of inspiration to each other on our health journeys!
For a longer description of the carnival please read this introduction to Wholesome Whole Foods.
How to add your links-
In the name box: add your name or blog name and title of the post
In the Url box: add the link to the blog post you would like to share (not the home page)Â and press enter!
For example, I would put:
Name: Michelle @ HFL: Wild Edible Walk and Talk
Your blog post Url: http://healthfoodlover.com/hfl/2010/05/27/wild-edible-walk/
After you have added your link please leave a comment telling us all what you've posted.
Carnival Guidelines
Please link back to the carnival in your post.
I've provided a few blog badges for you to put in your blog post (or sidebar) so feel free to use them! You can also grab the code for the smaller image which is located in my sidebar.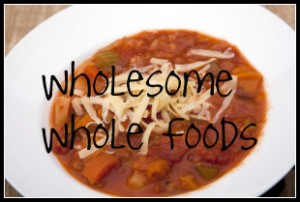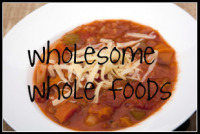 What I'm sharing
This week I'm sharing a post on Wild Edible Weeds and I'm also announcing the winners of my two competitions for May (I've put them in one post)!
Hope you enjoy the first edition of Wholesome Whole Foods (many more to come!) Be healthy and have fun!